After seeing the awesome progress that students have made while using the Flip and Read Phonics Books, I knew students would "flip" over these Flip and Solve Math Books too!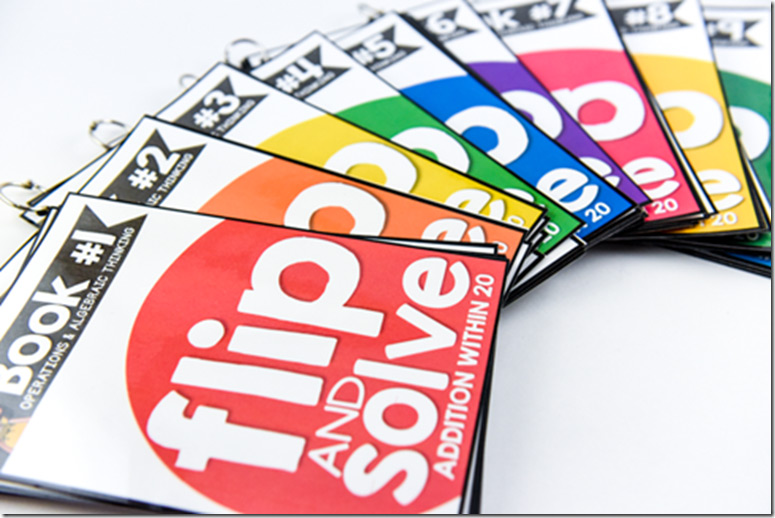 WHAT ARE FLIP AND SOLVE MATH BOOKS?
Flip and Solve Math Books are little books that help students practice and review all of the math concepts taught in first grade (students in grades K and 2 may be able to use them as well, but it really all depends on your group!). These little books will keep the engagement level in your classroom HIGH! They are great for introducing a new unit during small group instruction/math intervention time. They also work wonderfully as math tub/early finisher activities or during math centers/Daily 3/Guided Math. The books are simple to use, predictable, and brightly colored, which I find to be especially helpful for ELLs and struggling students.
These books will help your students to become confident mathematicians. They provide opportunities for your students to develop the following skills: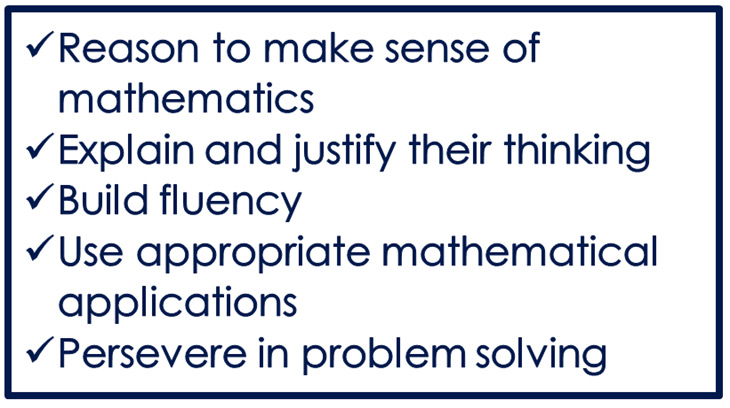 A CLOSE LOOK AT: ADDITION WITHIN 20
The first set of the Flip and Solve Books that have been added is the Addition Within 20 set. Below you'll find a little "snapshot" of what is included. All you'll need for this set are some dry-erase markers and manipulatives (ex: counting bears, pom-poms, Unifix cubes).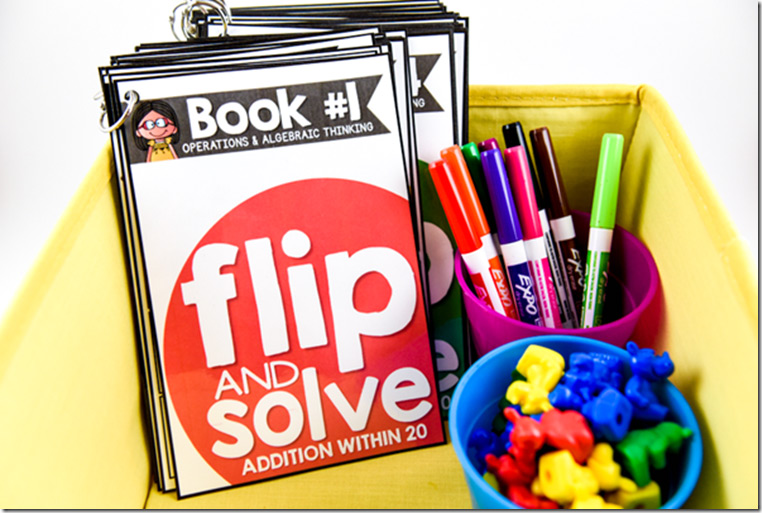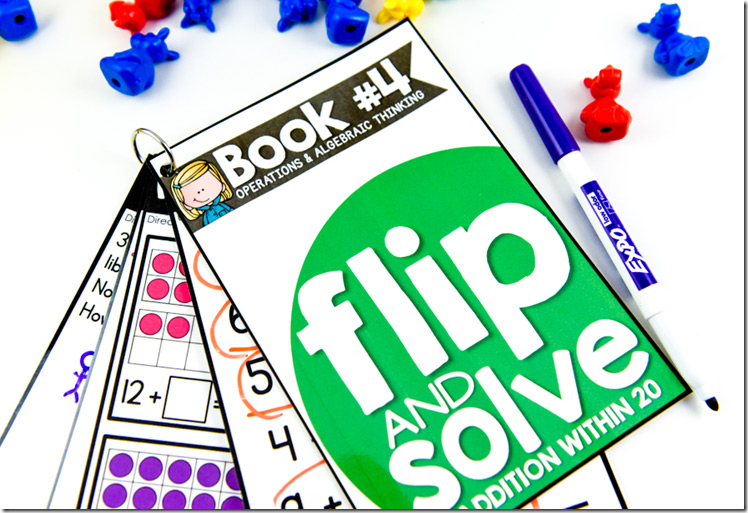 Picture It: Students have to look at the pictures, count the objects, add them up, and write the sum. Students can use real manipulatives to help them if needed.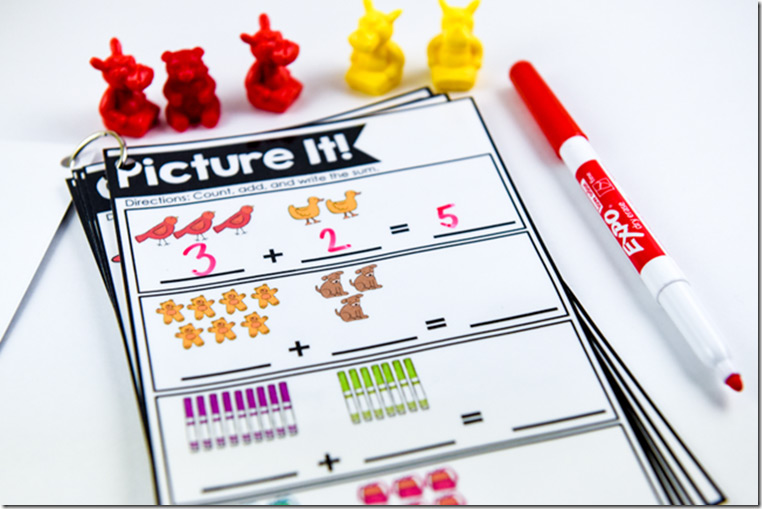 Make a Ten: Students have to circle the two numbers that make a ten. Unifix cubes are great to have on hand for these problems because they can easily make different combinations with the cube trains.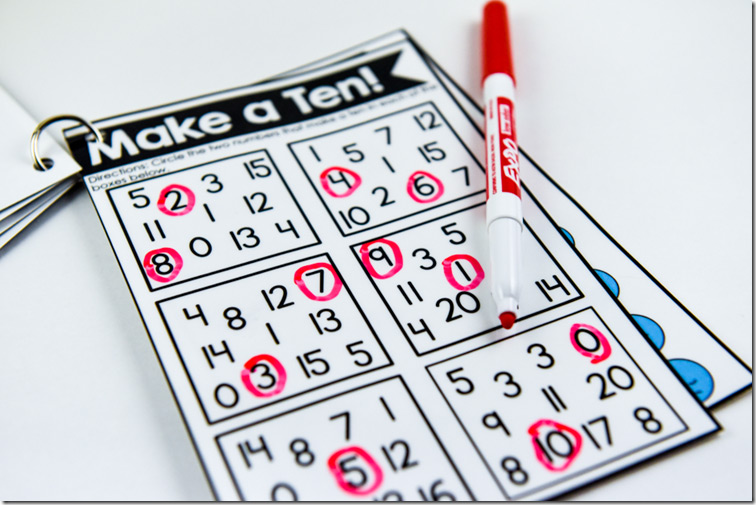 Double Up: Students have to circle the doubles, and then solve all of the facts.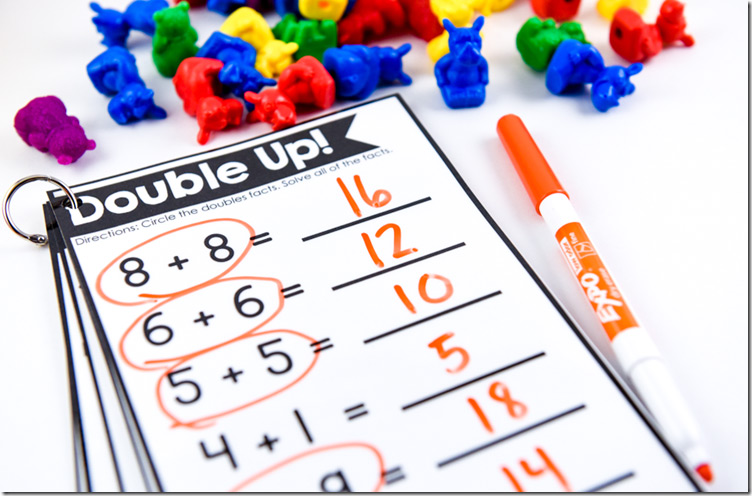 Not a Ten: Students have to solve each number sentence. Then, circle only the number sentences that do NOT make a ten!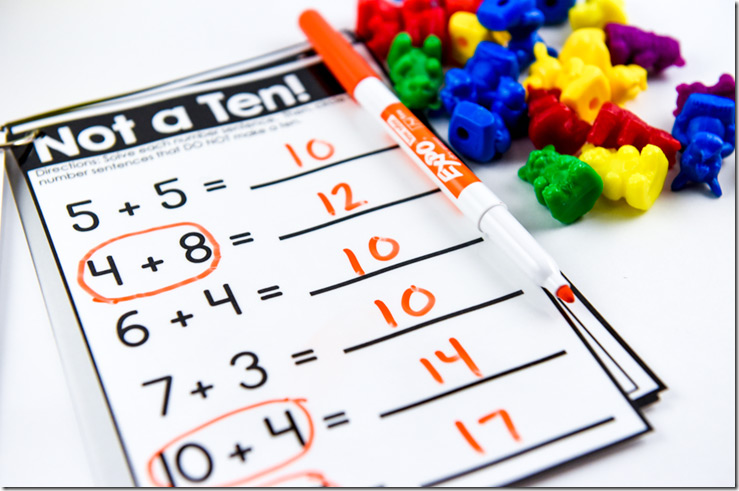 Balance It: Making both sides of the scale can be tricky! Modeling Tip: If you have a scale in your classroom, I would whip it out to show students a concrete example by placing Unifix cubes on each side.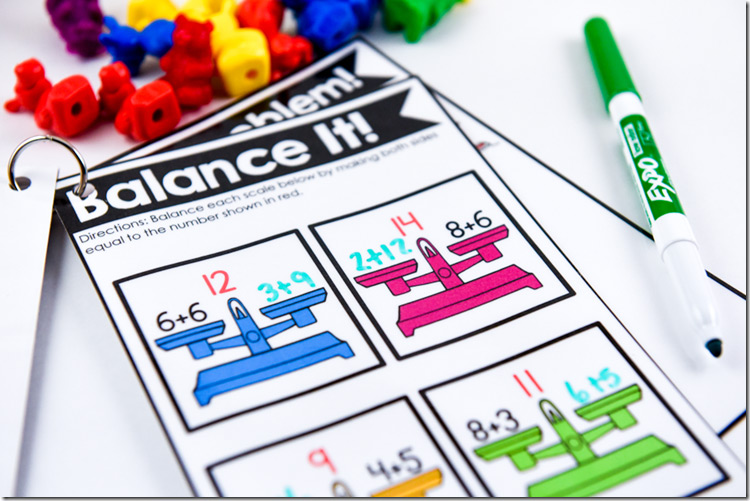 Is It Balanced?: Similar to the problem above, students must determine if the scales are balanced. Using Unifix cubes is a great tool because they can easily build each number sentence and can see if they are equal in length or not.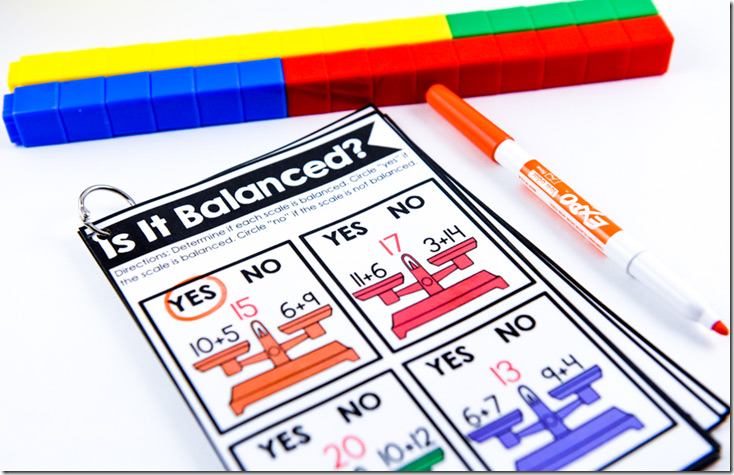 What's Missing?: Students have to determine the missing addend. The tens frames are a very helpful visual!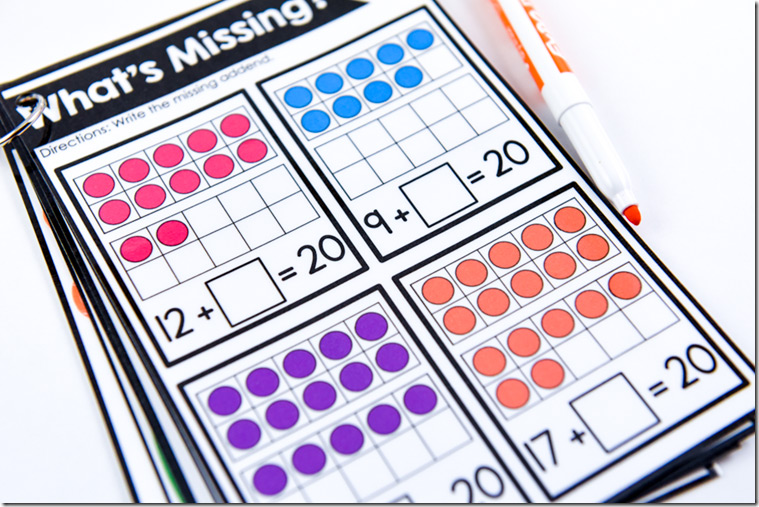 Word Problems: There are MANY different types of word problems included in this set. Below you'll see two examples. I tried to give your students as much writing/show your work space as possible.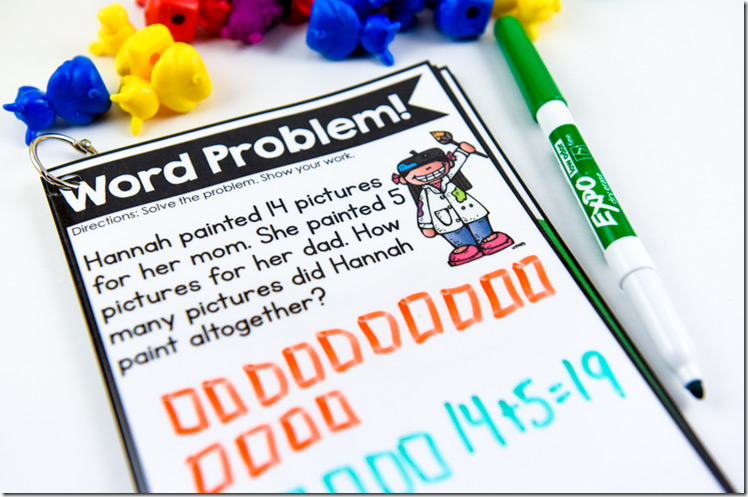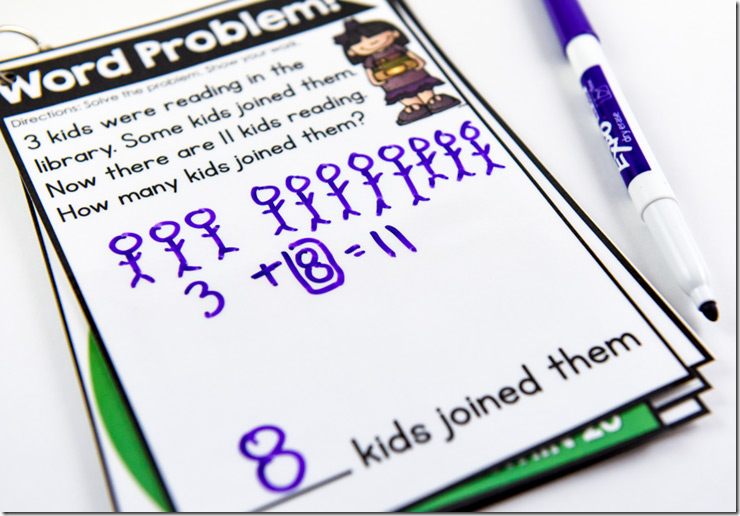 True or False?: Students have to solve each problem and determine if it is true or false.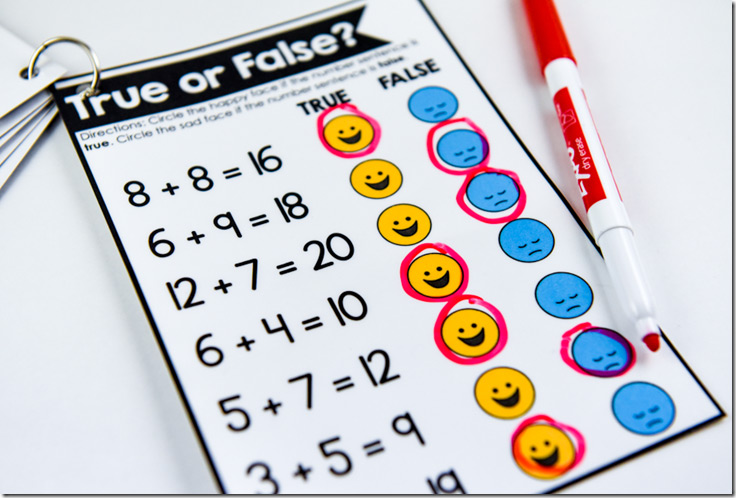 Battle It Out: Students have to determine which character is correct. They have to justify their answer in a written response.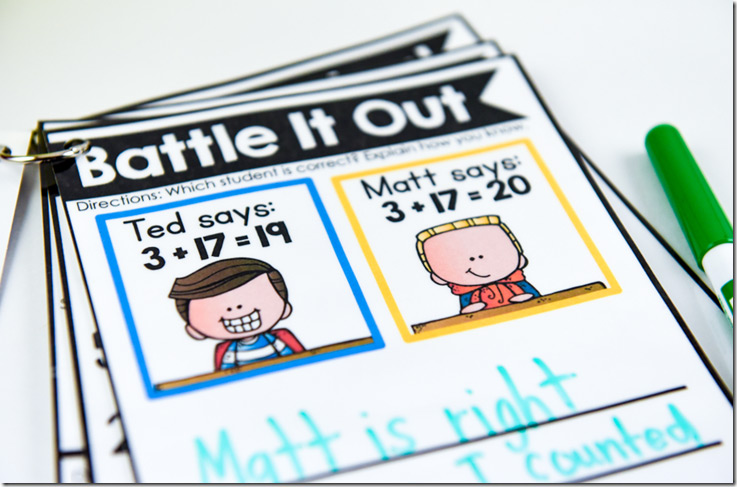 Counting On: Students can use the number line as a tool to help them solve the addition sentences.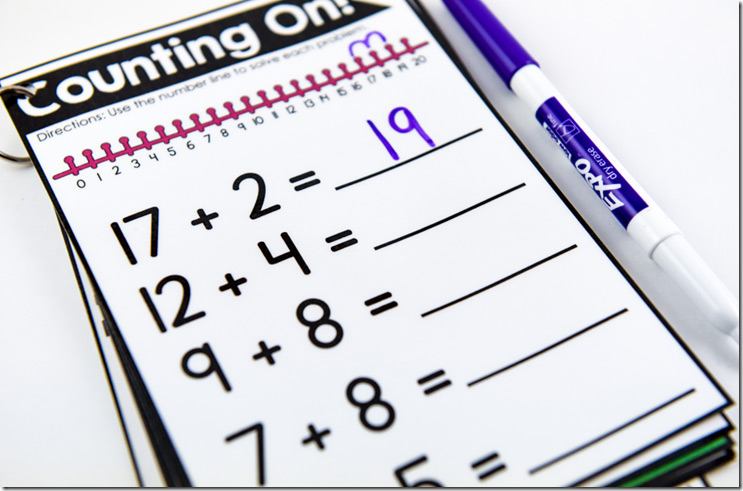 BUNDLE DISCOUNT
I am extremely excited about these Flip and Solve Math Books. I want you to be able to get the bundle at an affordable price so that you can begin using these resources immediately in your classroom. You can able the bundle at a discounted price for 75% OFF! Click on the photo below to snag it!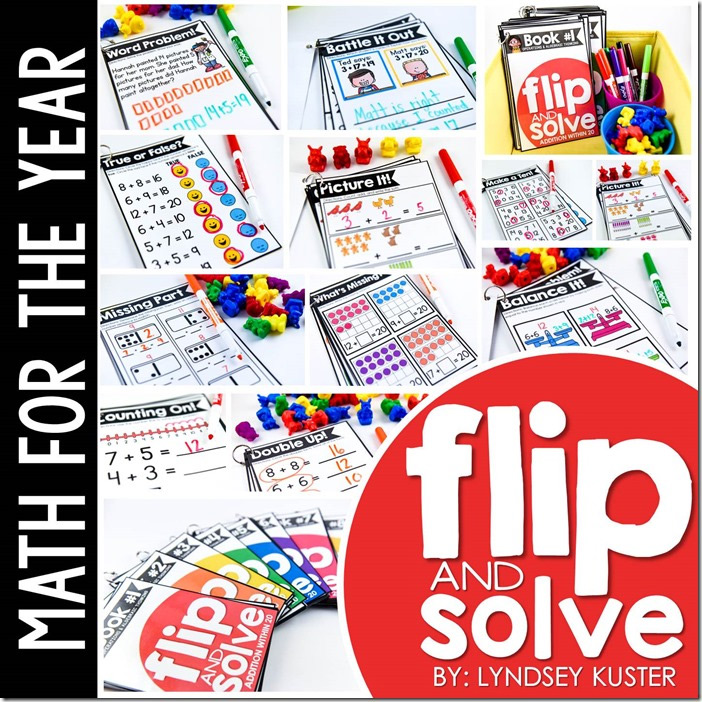 Love this resource and wish you had access to more like it? Want instant access to a library of resources (for ALL content areas) catered specifically to you and your students' needs? If you're nodding yes, then be sure to join the LK Teacher Club!
When you join the LK Teacher Club, you gain instant access to the resource I share all about in this blog post, plus every other resource I've ever created ($6000+ value).
Not only that, but you'll also have immediate access to more than 100 exclusive resources that aren't found anywhere else!
Get ready to tackle teaching with confidence and ease! Click here to find out more about the LK Teacher Club.