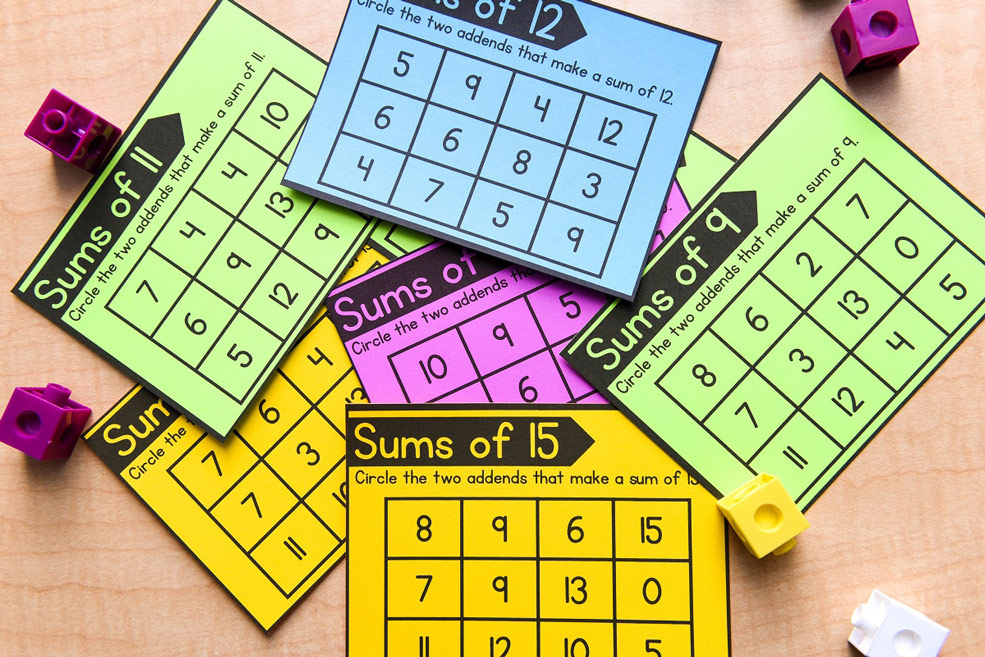 My Long History with Math
As a kid, I despised math. Just ask my parents. Or my siblings. I actually disliked math so much that I would feel physically sick every morning at the bus stop because I feared my teacher would call on me and I wouldn't know the answer. Some days I would actually get sick.
Why? Because when I was a math student, we only worked in the abstract. We rarely used manipulatives. So much emphasis was placed on rote memorization. I vividly remember hiding my fingers under my desk hoping my teacher wouldn't see them. And, we never, ever met with our teacher in small groups or one-on-one. This led me to associate math with feelings of fear and anxiety and caused me to develop an attitude of learned helplessness. I thought something was wrong with me.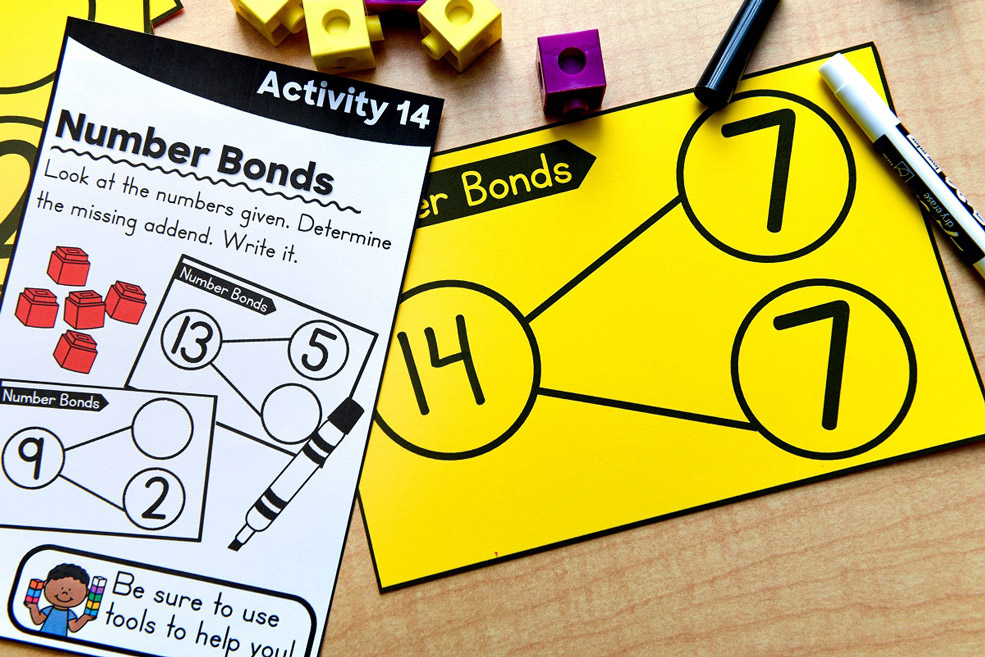 The Power of Concrete Experiences
Now, as a teacher and math lover, I understand the power of working in the concrete. Students need authentic, hands-on learning experiences. They need manipulatives. They need engagement. They need to interact with meaningful activities. They need to spend ample time in the concrete before they can move to the abstract. This is what helps build confident mathematicians.
In short, math and manipulatives go together like peas and carrots. If you find students struggling with certain math concepts, it may be because they have not had enough concrete experiences with the content.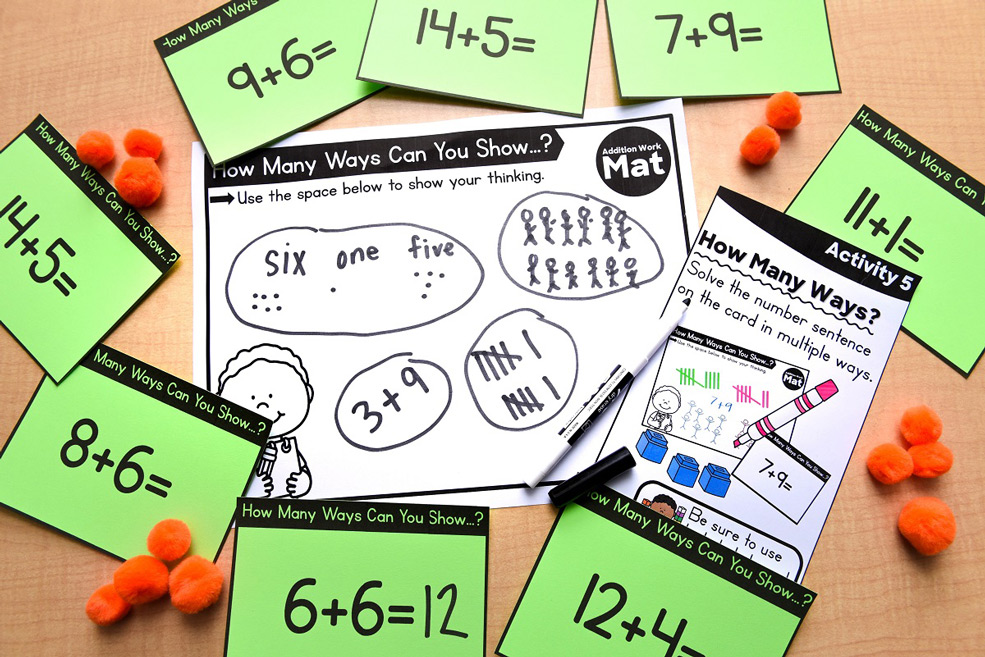 A Close Look at Math Stations
I find the most simple but significant way to incorporate hands-on learning and concrete experiences is through math stations. What makes math stations so meaningful, you ask?
Why Math Stations?
They are collaborative and engaging.
They are hands-on.
They give students repeated practice with math concepts.
They free up time for small group instruction.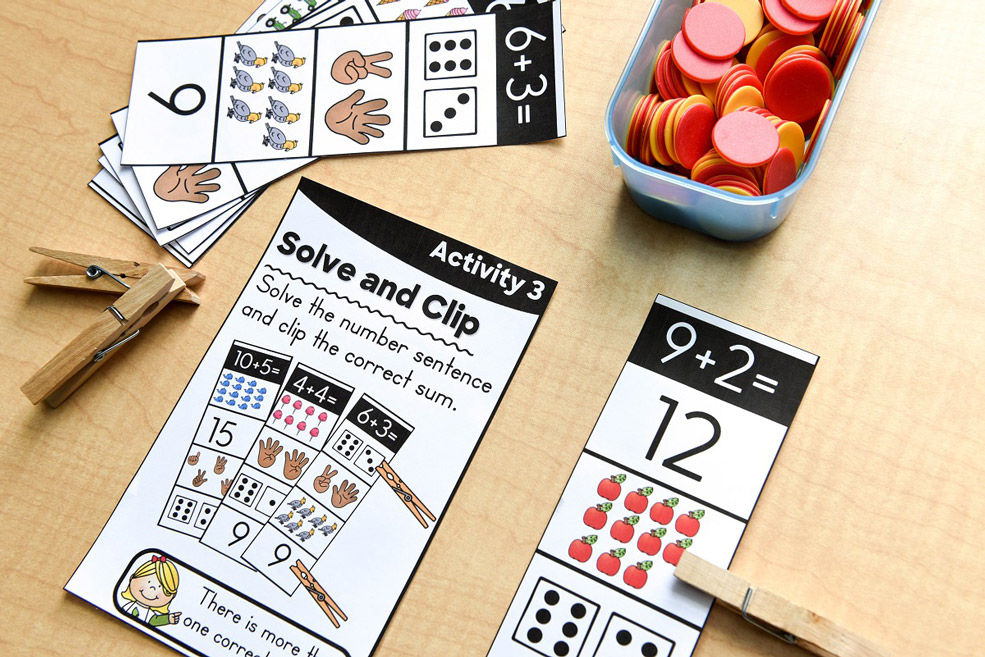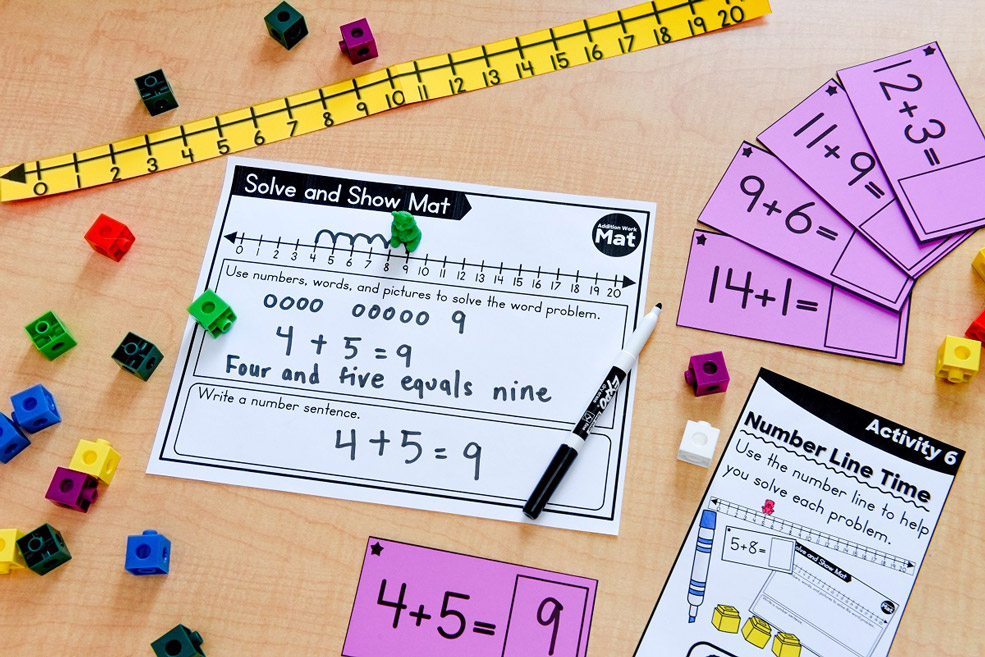 #1: They are collaborative and engaging.
Math stations are the perfect vehicle for collaborative learning. They help build a classroom culture that values every student's strengths and they enable students to problem solve, discuss, and evaluate. Above all else, they encourage students to trust their own thinking (and their classmates' thinking) rather than always relying on their teacher for support.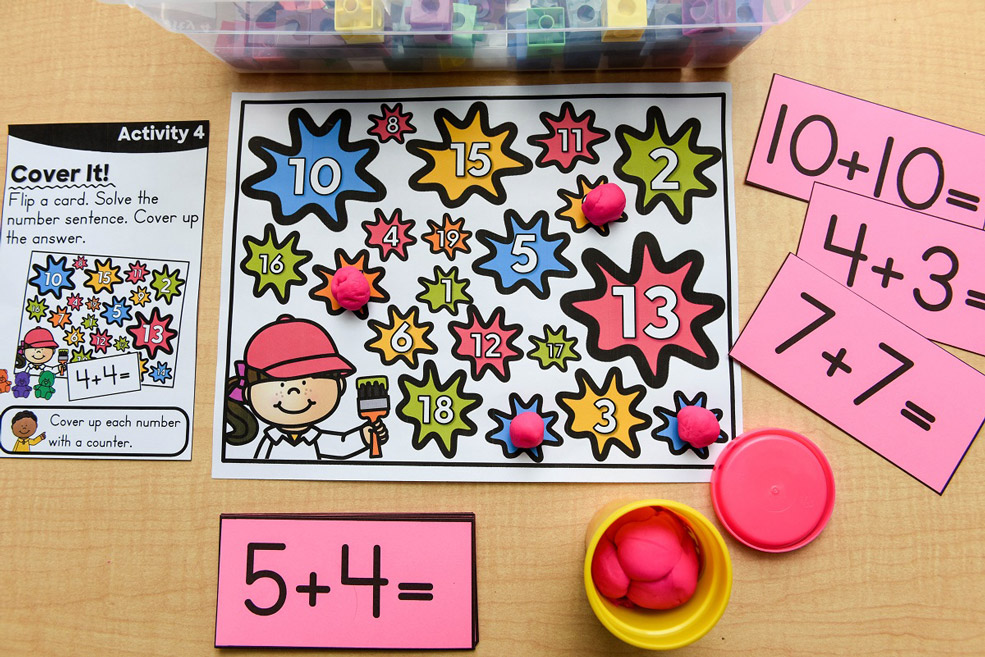 #2: They are hands-on.
I said it before, but I'll say it again (#soapbox). In my book, hands-on learning is the boss of the applesauce. It's what makes a learning experience from "meh" to magnificent. It's the key to locking in concepts. The beauty of math stations is that they are already designed for hands-on learning. Just provide students with math station tub activities and manipulatives, and you're golden! It's that simple!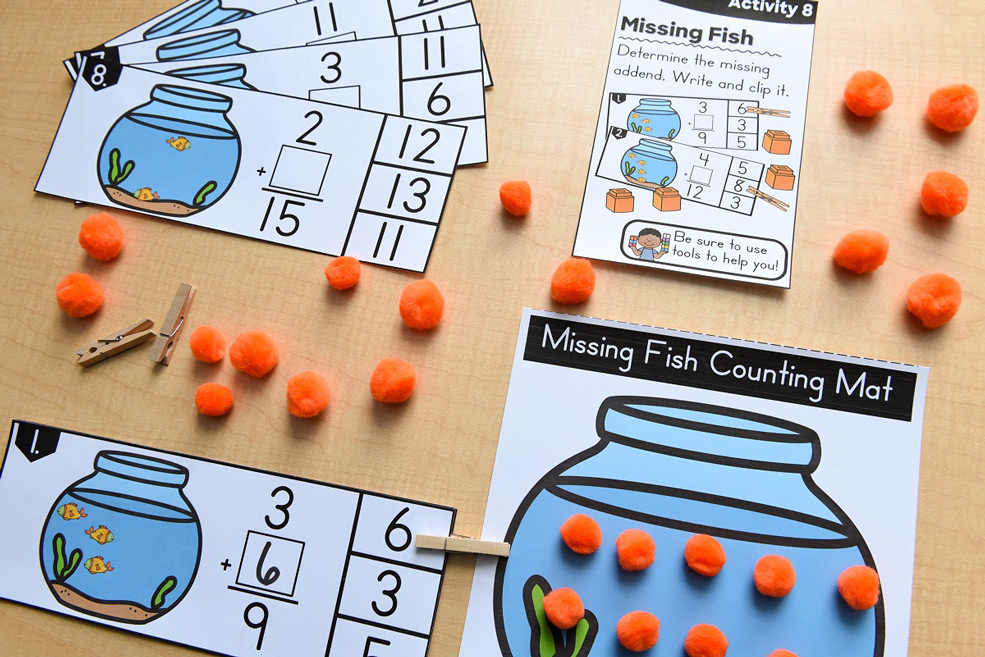 #3: They give students repeated practice with math concepts.
Through repeated exposure, math stations give students more time to master, or even extend, their learning. Allowing students to interact with math concepts in a variety of ways encourages students to persevere in problem-solving and build confidence.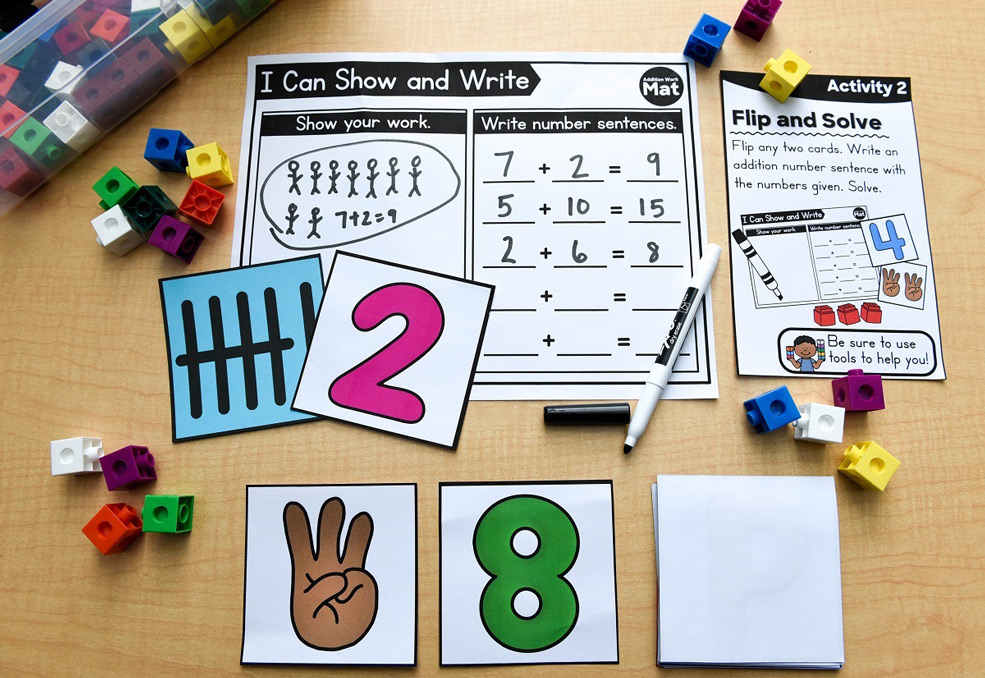 #4: They give the teacher more time with students.
Rather than spending the majority of our math block sitting in one whole-group lesson, students are actively engaging at math stations around the room. For me, this is the best part of math stations because it frees up more time to work with students in small groups and one-on-one.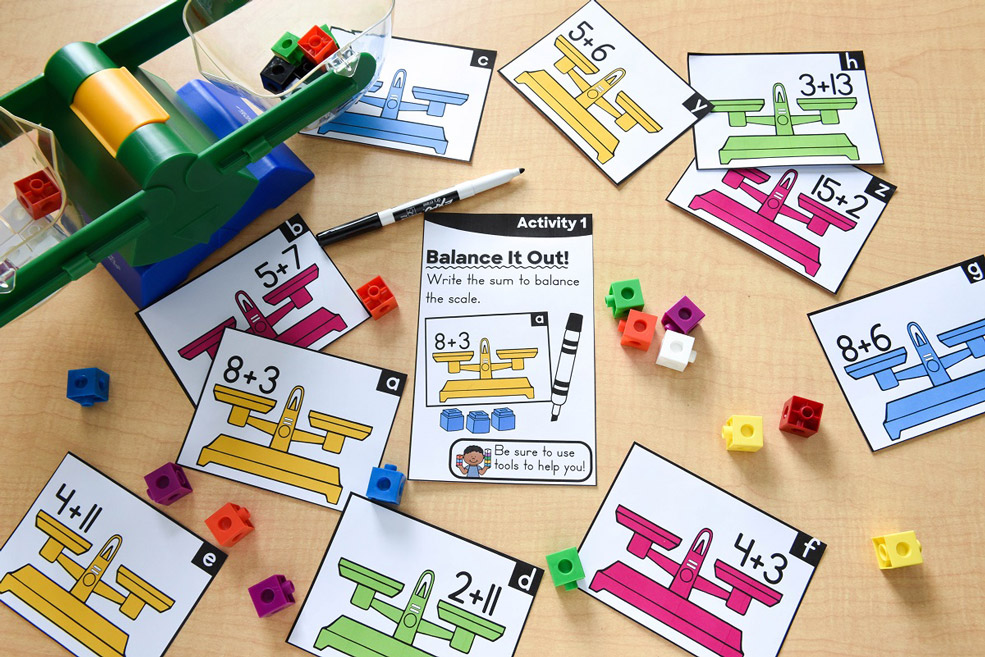 I was stunned at the transformation that took place in my classroom when I began implementing math stations and started pulling small groups. This shift allowed me to go deeper with instruction and gave me more confidence as a teacher. I finally felt like I knew my students as mathematicians!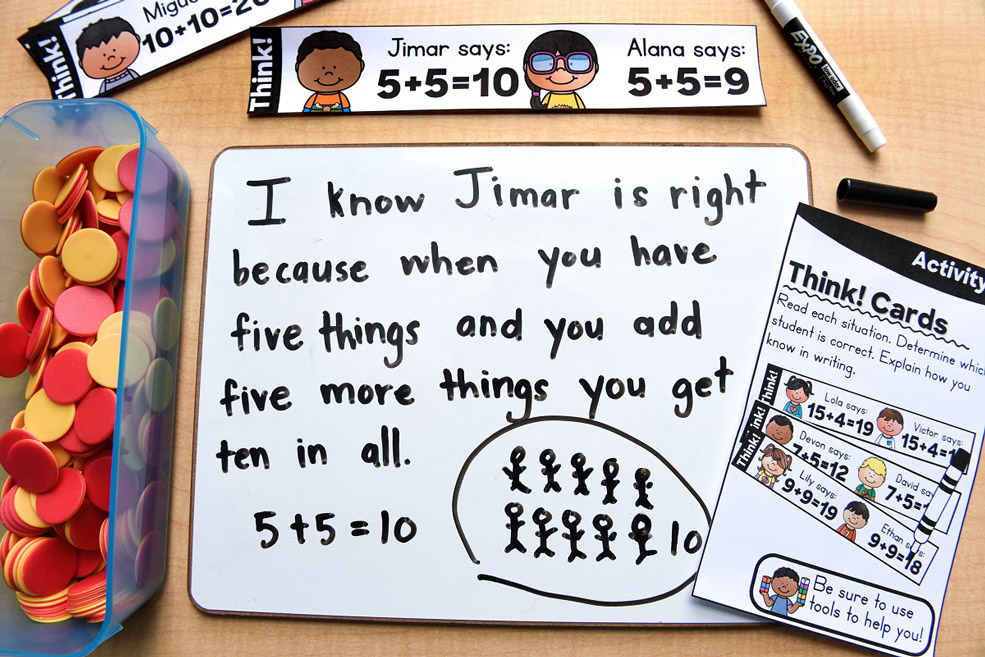 Where can I find math station activities?
Think you might want to give math stations a go in your classroom? If so, you're in the right place. I've been working on something for quite some time, and I'm thrilled to finally share it with you!
Meet the Hands-On Math Bundle!
This bundle is a collection of 135 research-based math station activities. Every activity is aligned to the standards. The activities are rigorous and highly engaging.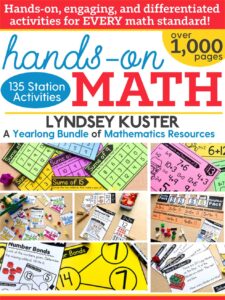 What Units Are Included?
Addition
Subtraction
Numbers to 120
Geometry
Measurement
Graphs and Data
Place Value
Telling Time
Money – bonus unit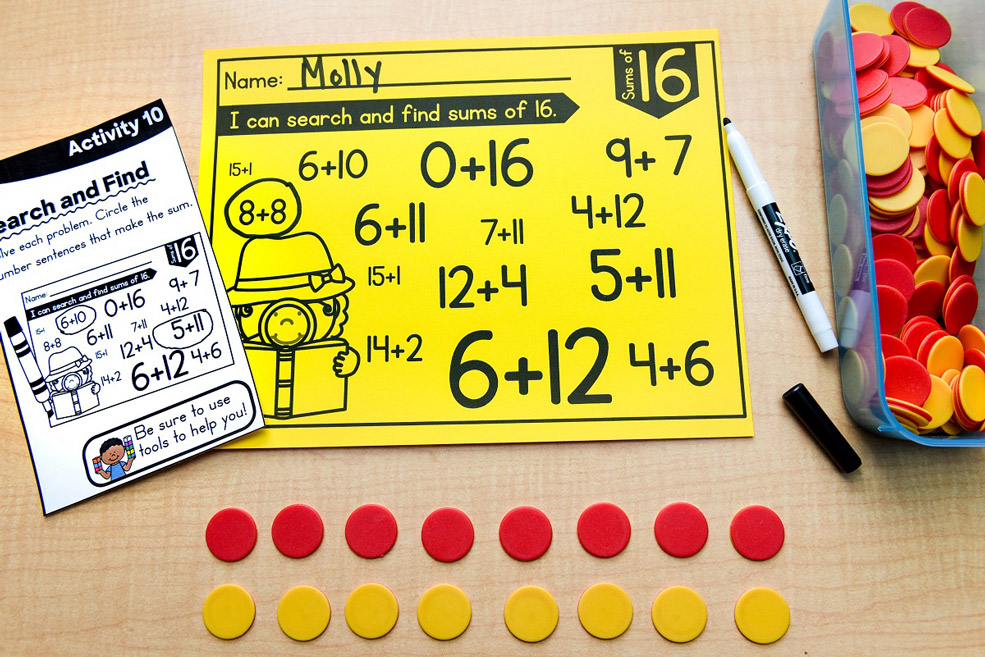 There are 15 hands-on activities, along with easy-to-understand instruction cards, for every single unit.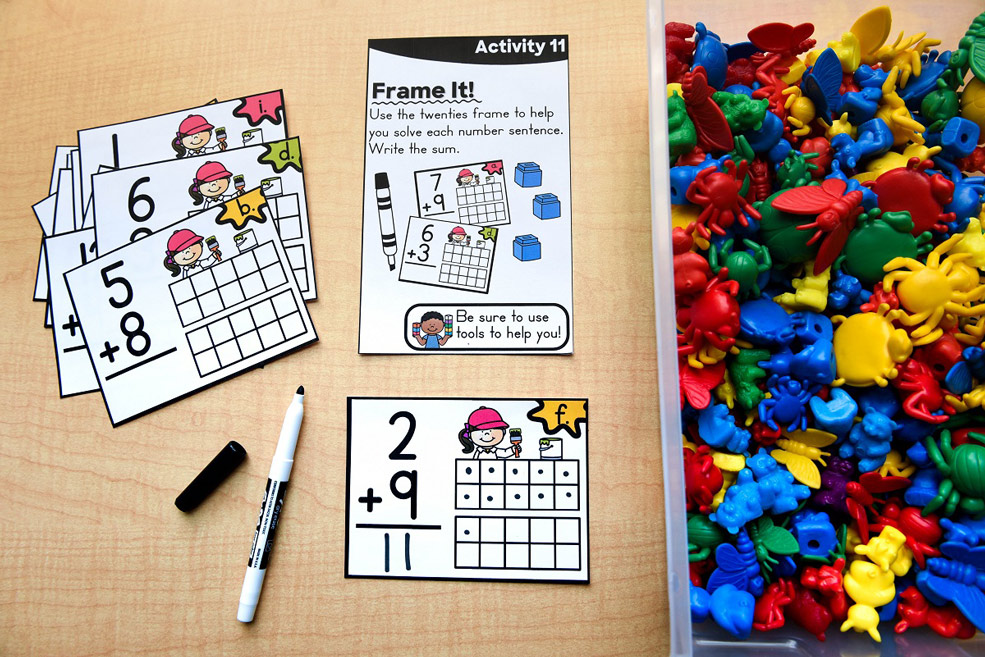 Get the bundle today for $67!
If you want your students to partake in rigorous, fun, and engaging activities, the Hands-On Math Bundle is just the ticket. This bundle will include a collection of over 1,000 pages of resources for every single first-grade math standard. These activities will help build strong mathematicians that will become lifelong problem solvers.
Want to try math station activities for free?
If you're eager to try math stations in your classroom but you want to see some of the activities up close, I've got the perfect freebie for you. Click on the link below to snag it.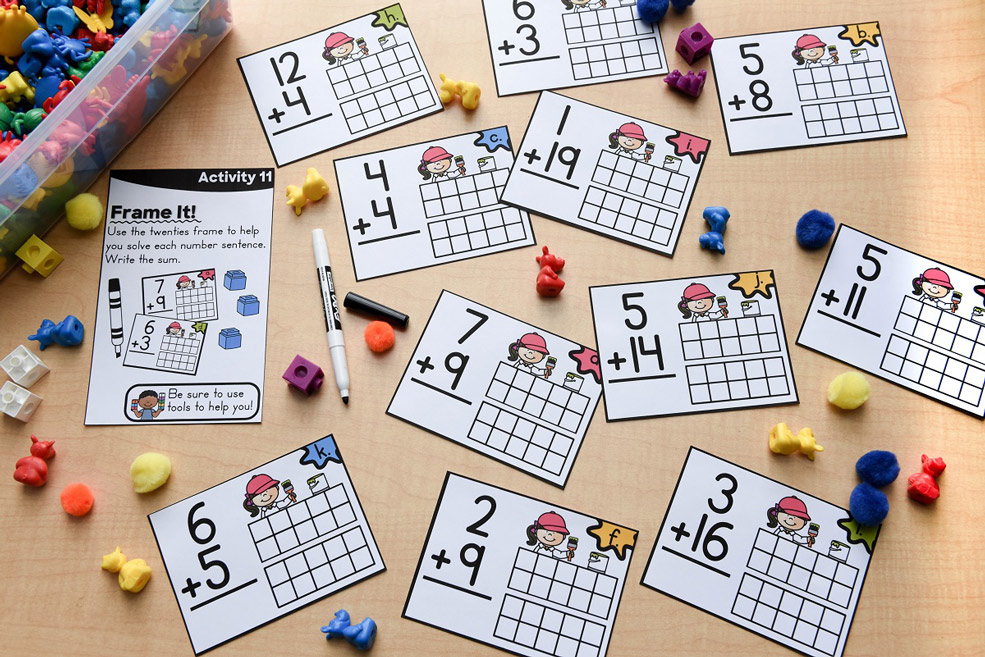 What's Coming Next?
In my next math post, I'll be digging even deeper into math station activities. I'll be answering FAQS, sharing organizational tips, offering time management tips, and sharing more information about each math station activity.
Have a question you'd like me to answer next week in that blog post? Leave a comment below.
Love this resource and wish you had access to more like it? Want instant access to a library of resources (for ALL content areas) catered specifically to you and your students' needs? If you're nodding yes, then be sure to join the LK Teacher Club!
When you join the LK Teacher Club, you gain instant access to the resource I share all about in this blog post, plus every other resource I've ever created ($6000+ value).
Not only that, but you'll also have immediate access to more than 100 exclusive resources that aren't found anywhere else!
Get ready to tackle teaching with confidence and ease! Click here to find out more about the LK Teacher Club.