The month of December is the perfect time to introduce students to the history, geography, and different cultures from around the world! A great way to do that is through a holidays around the world unit, and there are so many benefits to incorporating this unit into your lesson plans. I've listed some of them below:
Students can share about themselves
All students have their own culture. Celebrating cultures and holidays gives students opportunities to explore and share information about their own heritage. Allow your students to become the conversation starters, storytellers, and teachers. This is a wonderful way to include students in the curriculum. Step back and watch the magic happen!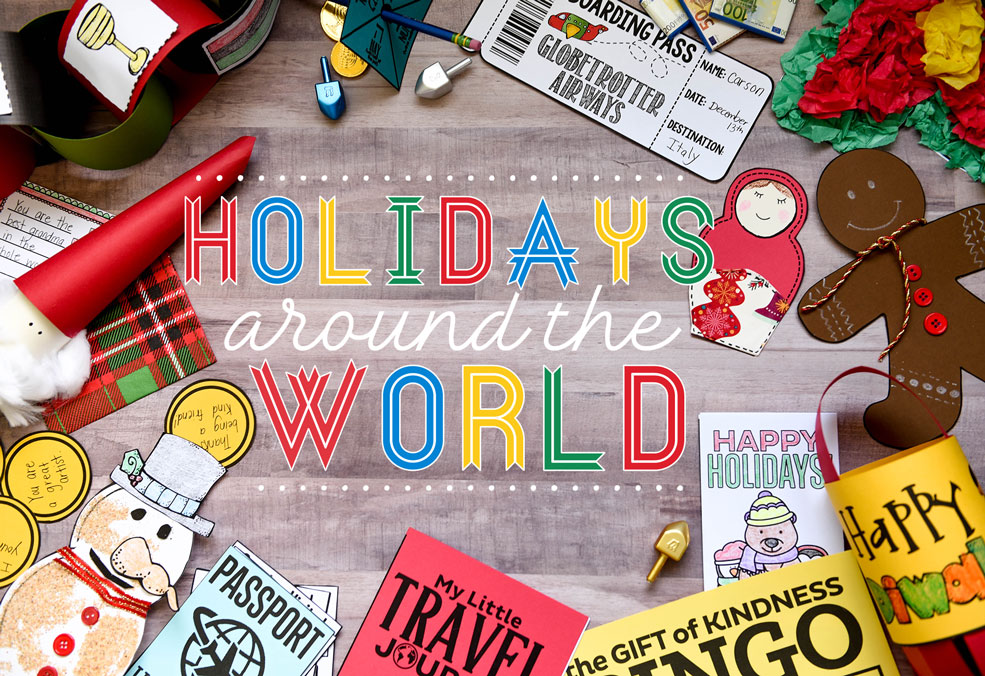 Students can learn how we are all similar and different
Exploring different holidays and cultures will broaden students' awareness and understanding of the world around them. We are all similar and different in many ways. Learning about these different celebrations allows us to recognize and respect those similarities and differences!
Students can learn about geography
Not all countries have four seasons. Some holidays aren't even celebrated in wintertime. Places in the world don't look the same. Many students are fascinated and shocked to learn this information! Learning about how other countries celebrate their holiday is the perfect opportunity to learn this concept. My favorite tool to use is Google Earth. It's a free and easy-to-use tool that allows your class to explore the geography of the different countries you "visit." Are you thinking about incorporating a holidays around the world unit into your December lesson plans? If so, you've come to the right place for inspiration! There's also a free download ahead—so keep reading!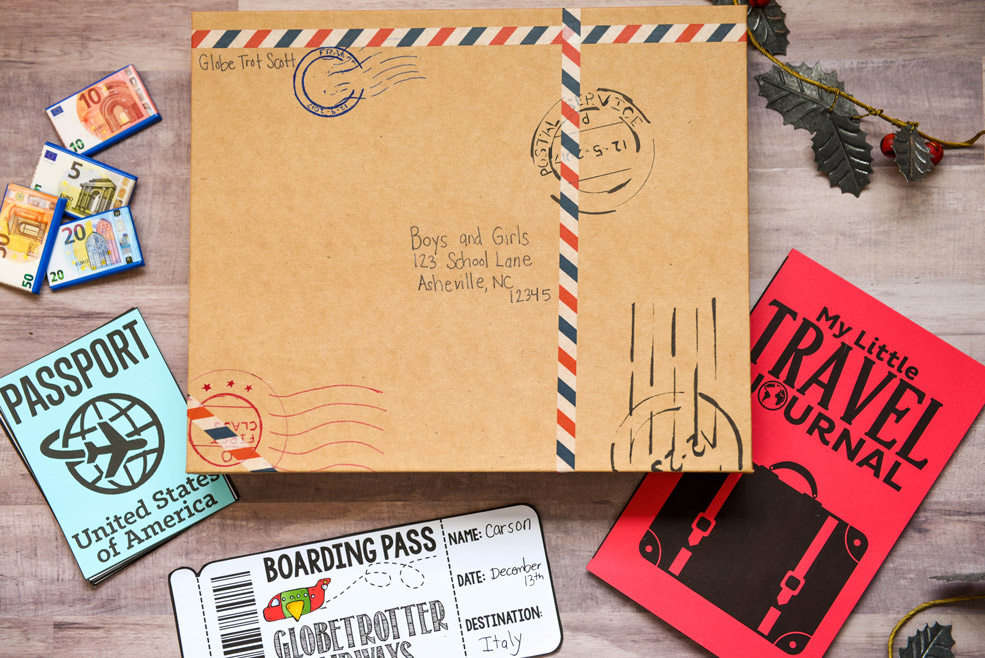 A few years ago I was teaching in a diverse classroom in Baltimore, MD. Often my students naturally shared about the different traditions and holidays they celebrated. They frequently brought in photographs and trinkets and shared words from their home language. This natural occurrence led us to learn so much about one another. One day, after a particularly fascinating Show and Share experience (a student of mine had just spent Hanukkah in Israel with his family) I thought, "What can I do so more students have learning experiences like this?" And that is how Globe Trot Scott was born!
Who is Globe Trot Scott?
Globe Trot Scott is a magical fictional character (shhh – that's a secret) I created. He travels around the world celebrating different holiday traditions. As he visits each location, he sends the class a special package. A letter about his journey and a souvenir are included in the package. The souvenir is either a fun craft or a tasty treat that represents each holiday and country. Students watch a special video I made to introduce Globe Trot Scott to the class. It's the perfect hook or motivator to begin your own celebrations unit. I like to read it aloud to my students as they watch. Trust me when I say, your students will remember Globe Trot Scott and this unit for the rest of their lives! It will stay locked inside their hearts forever and ever. It's that special!
What countries does Globe Trot Scott visit?
Globe Trot Scott visits sixteen different countries during his holidays around the world journey.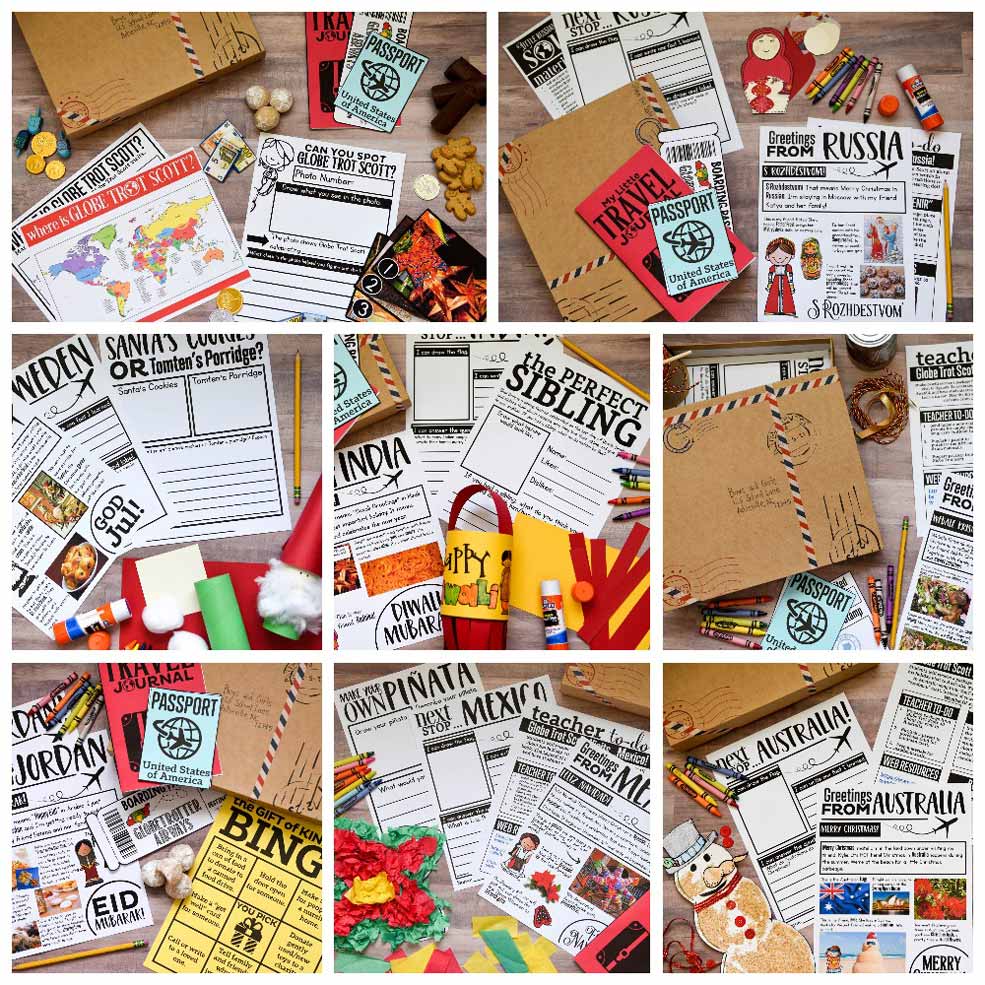 I've listed each country below and the souvenir he sends back. You can find more details about each souvenir below.
France (Buche De Noel treat)
Uganda (small African drum craft)
Italy (little secret napkin notes, Santa vs. La Befana)
Germany (gingerbread man cookie craft and writing activity)
Mexico (tissue paper poinsettia craft) – FREE! Click below to download
Sweden (paper roll Tomten craft and writing activity)
Israel (Hanukkah; dreidel craft and instructions on how to play Dreidel)
England (holiday card and decorate the "perfect" tree writing activity)
Australia (sandman craft – instead of a snowman!)
China (Chinese New Year; red envelope with "lucky coins" writing activity)
Russia (Russian nesting doll ornament craft)
India (Diwali; festival lantern craft)
Jordan (Muslim; Eid ma'mool cookie and Kindness Bingo Challenge)
USA (Kwanzaa; unity chain craft)
USA (My Family's Traditions writing activity)
Canada (same as the USA)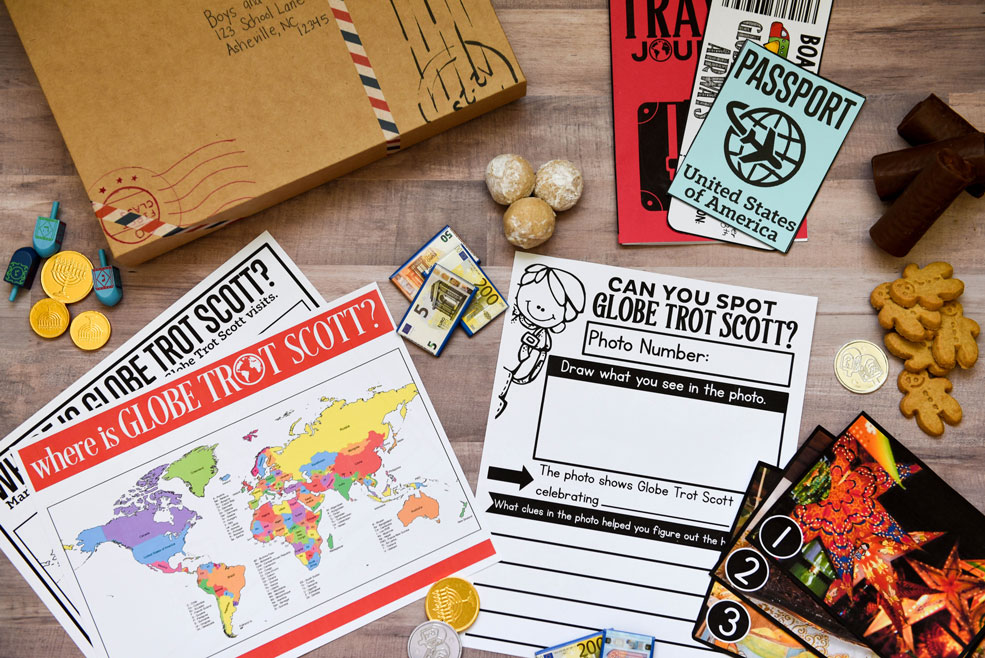 Is it required that we explore all of the holidays around the world?
Not at all! You can do as many or as few countries as you wish. I know sometimes it's difficult to fit everything in (especially when you already have a jam-packed schedule). The number of countries you do with your students is 100% up to you. You can pick and choose which countries you think your students would be most interested in learning about. You can do one or two countries or all sixteen. It's 100% flexible!
How long do you spend in each country?
That's totally up to you. I know some teachers spend just one day in each country while others spend a whole week (but cover fewer countries). Because time is tight in December, I've only ever spent 1-2 days in each country.
Can my students come along on the journey with Globe Trot Scott?
Absolutely! I know some teachers want their students to "travel" to each location along with Globe Trot Scott. If you want to have students travel along with him on his great adventures, passport templates are provided for you. I also include passport stamps so students can get each country "stamped" as they visit. You'll also find a travel journal and boarding pass included too. To make this unit really come to life, I love to put all of the student chairs in rows (like airplane seating). Before we "fly" to a new location, students board the plane and hand me their plane ticket and passport. It takes the magic to a whole different level.
Okay, I want to do this with my students! What do I need to get started?
I've got you covered! Everything you need is included below: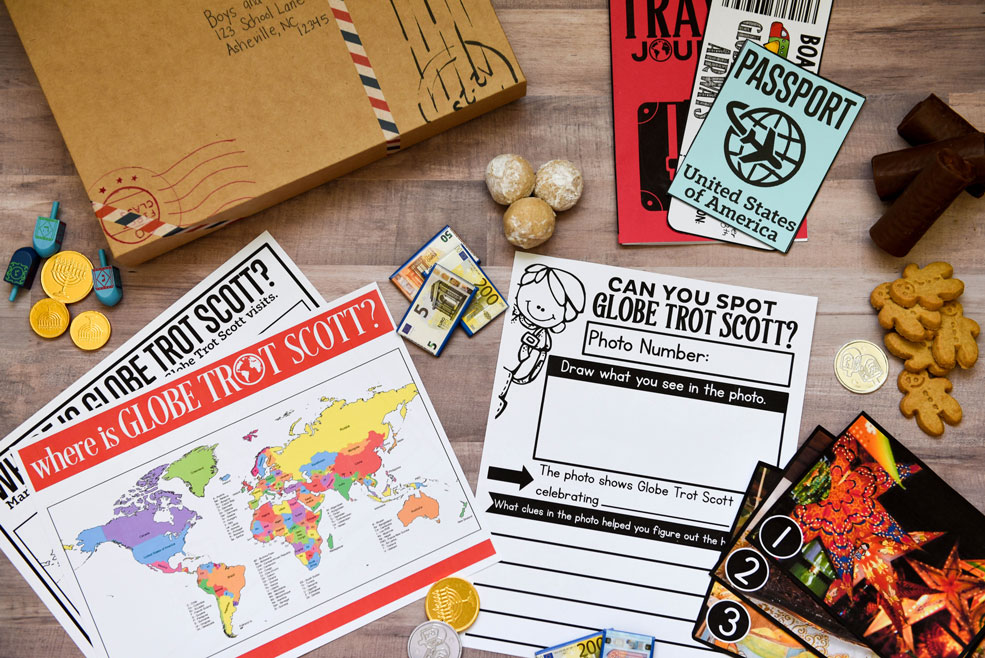 You will need:
a medium-sized box covered in brown paper, address it to your class (you can draw some stamps on it to make it extra authentic)
Teacher To-Do sheets for each country (included)
the letters from Globe Trot Scott about each country (included)
a PowerPoint presentation about each country (included)
photographs of each country (included)
the souvenirs for each country (included)
books about each country (see FREE list below)
Passports (included)
plane tickets (included)
a travel journal (included)
map of the world (included)
Google Earth (free here)
And here's a closer look at some of the countries and crafts included:
Israel – Hanukkah – Dreidel game (materials, instructions, and song lyrics)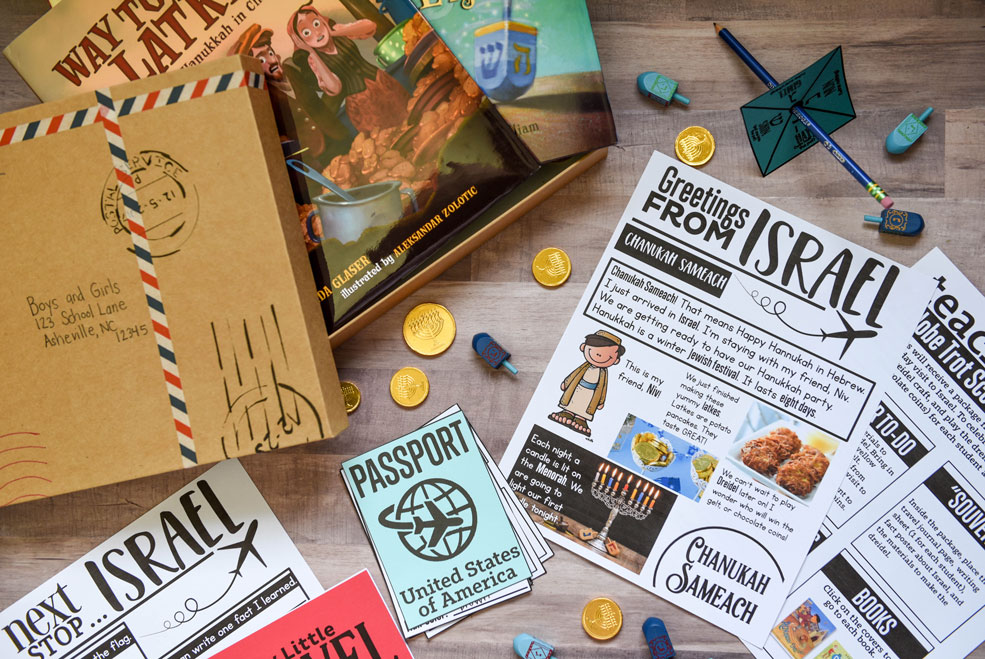 Mexico – Poinsettia tissue papercraft (download for FREE by clicking below)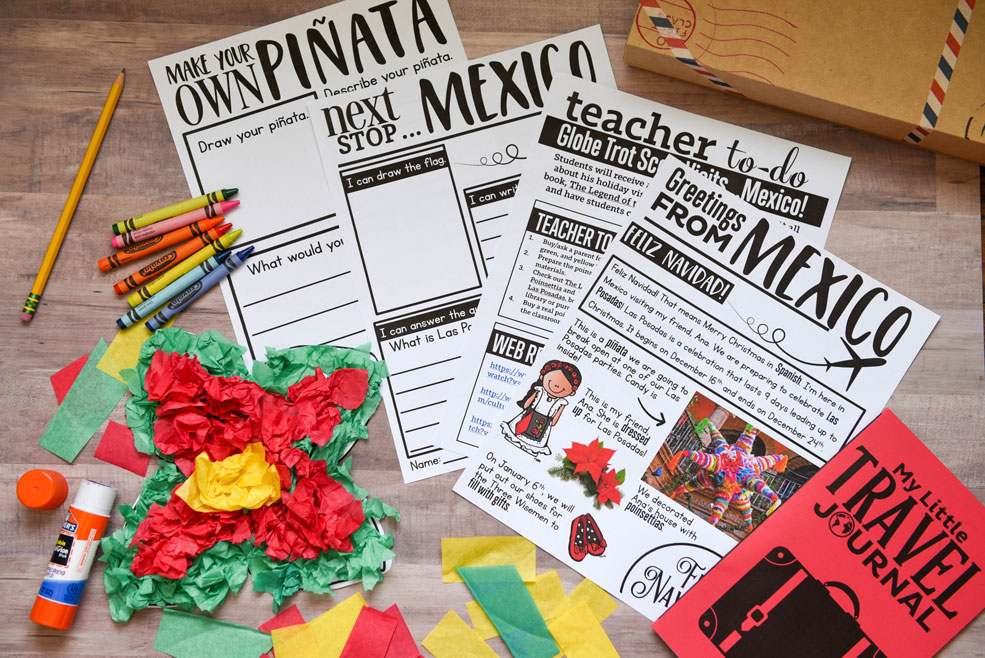 Germany – Gingerbread craft, Gingerbread Cookies & Make Your Own Market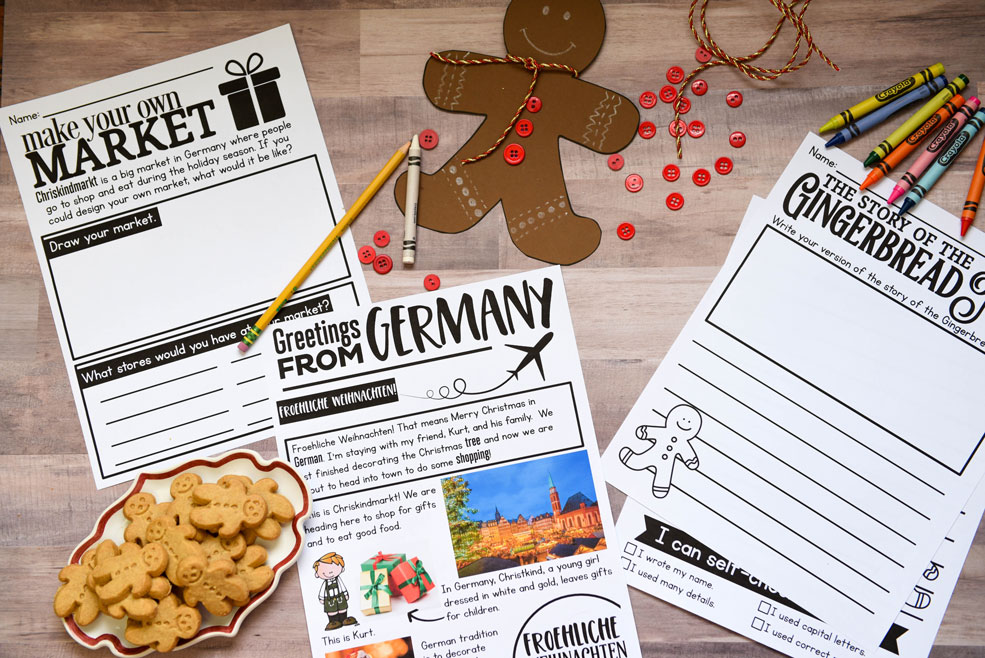 Italy – Secret Napkin Note and La Befana vs. Santa Claus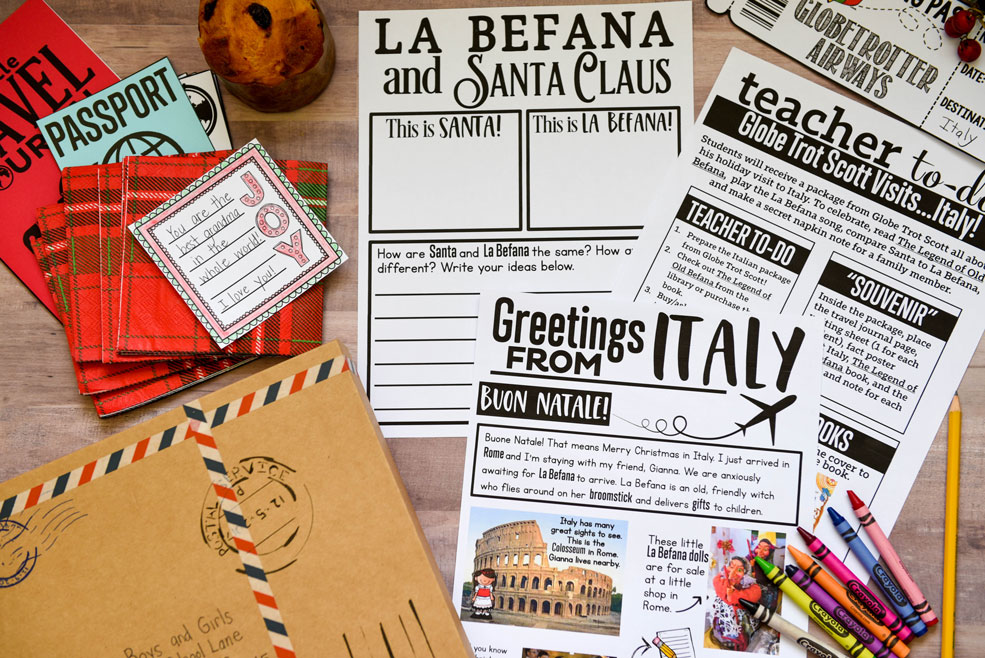 Australia – Sandman craft (instead of a snowman)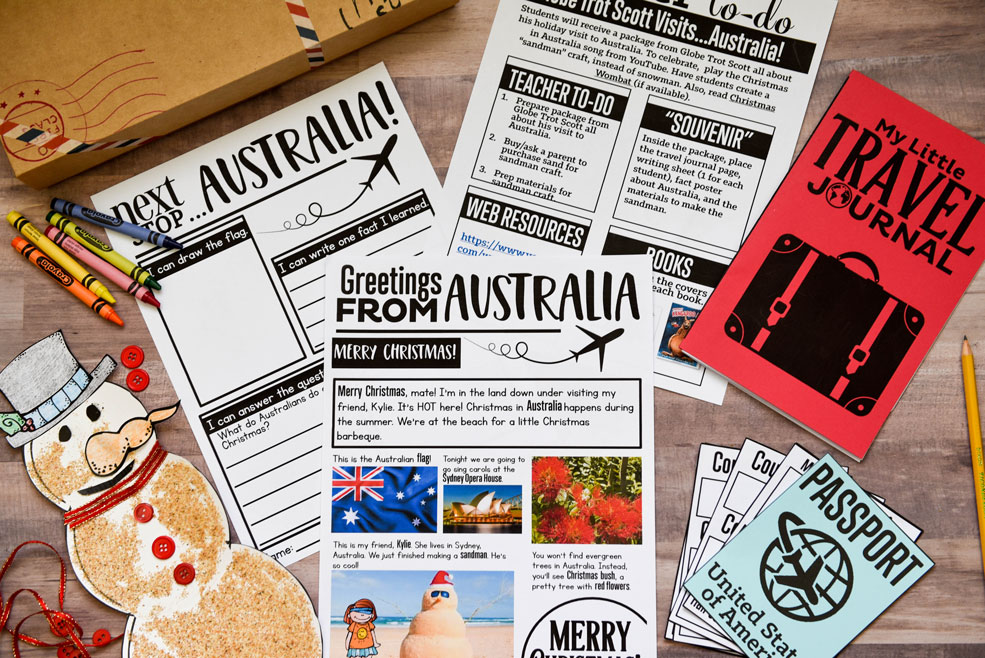 Jordan – Eid Ma'mamool cookies and Kindness Bingo Activity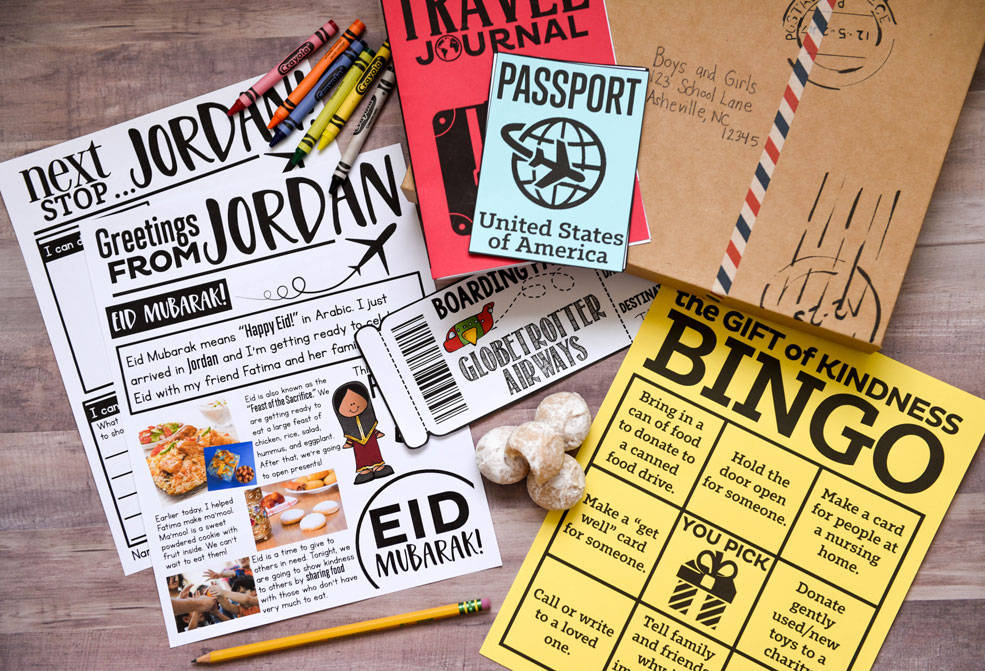 USA – Kwanzaa – Unity Chain craft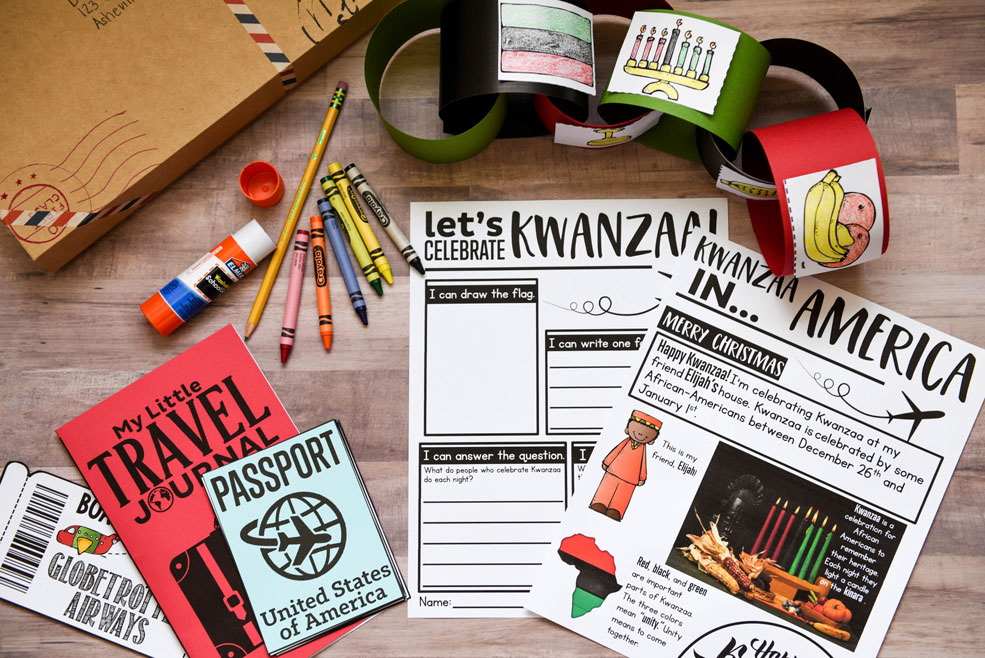 China – Chinese New Year Lucky Coins – My One Wish Activity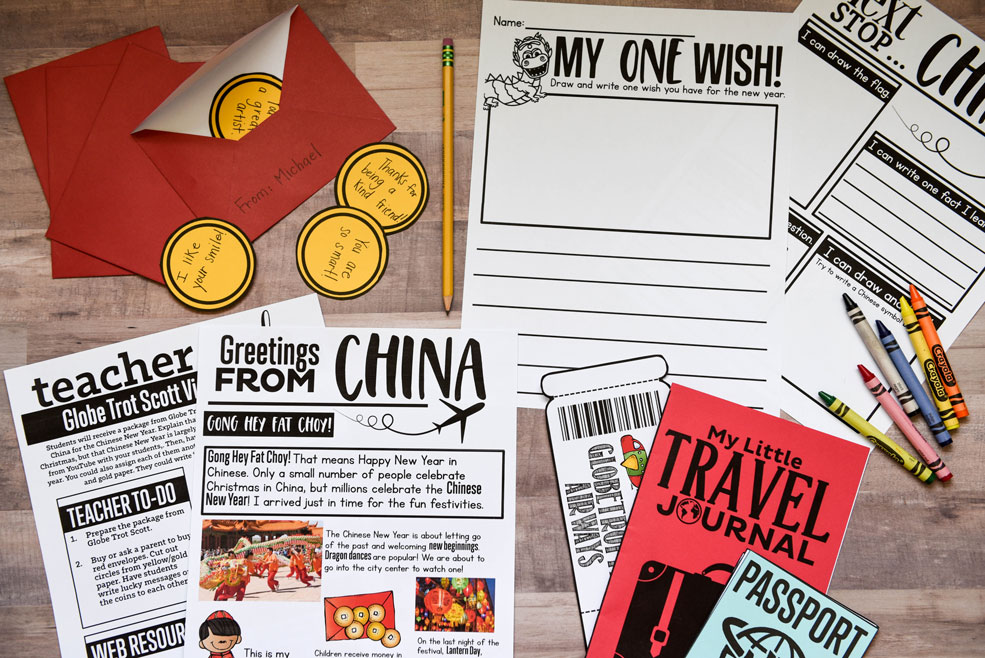 Uganda – African drum craft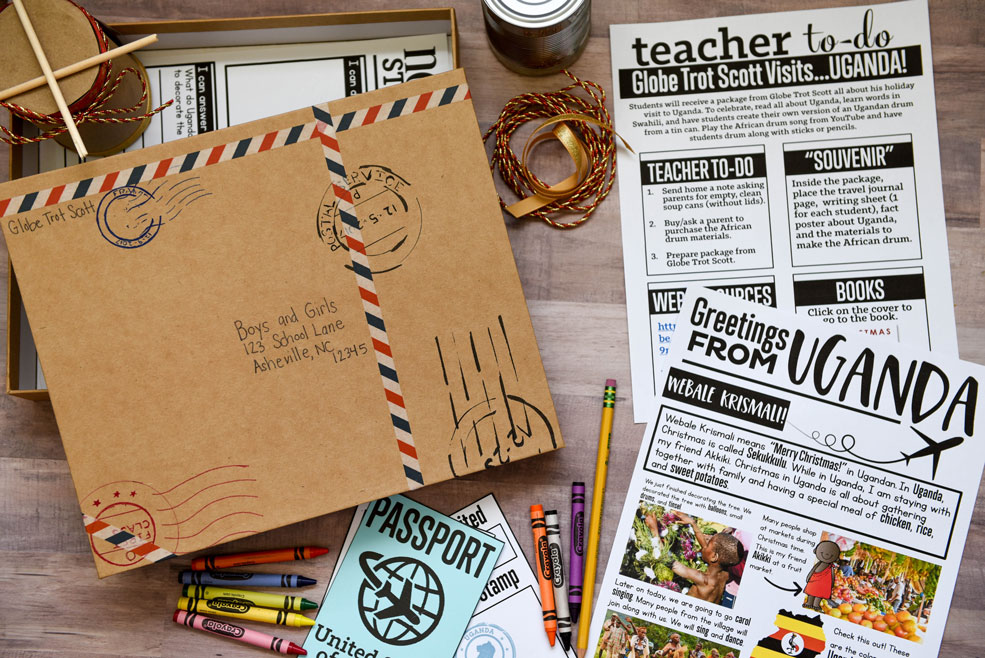 France – Buche de Noel /Swiss Cake roll treat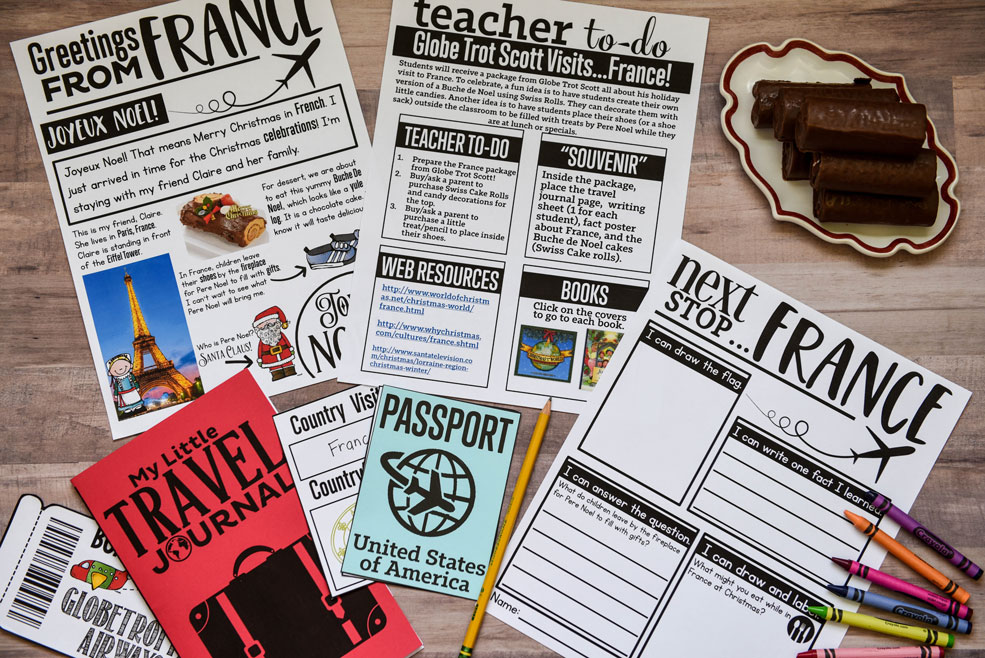 Russia – Russian Doll Craft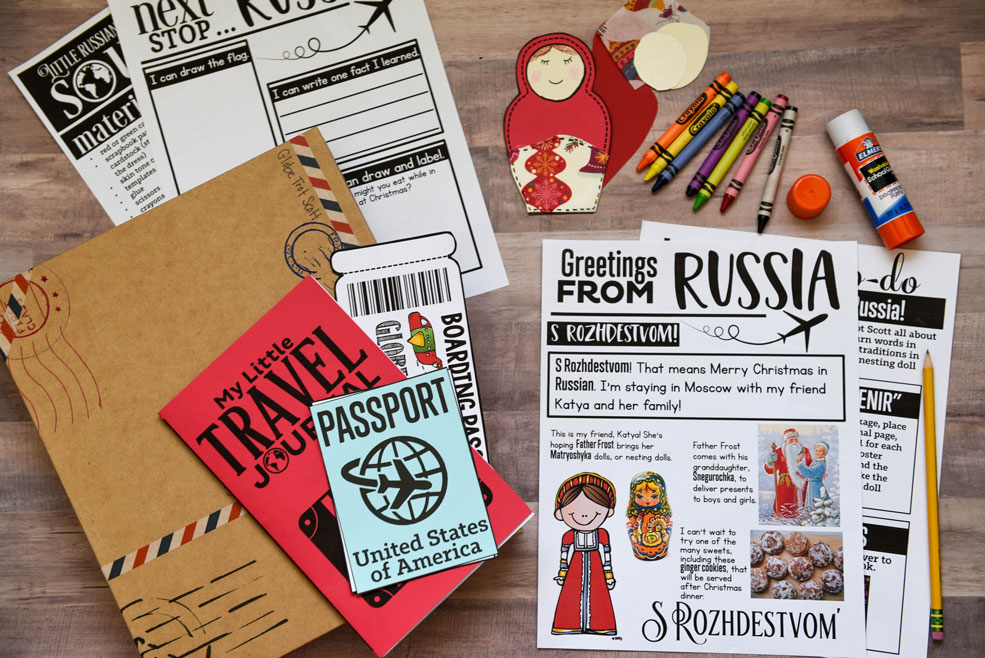 India – Diwali – Festival Lantern Craft – Perfect Sibling Activity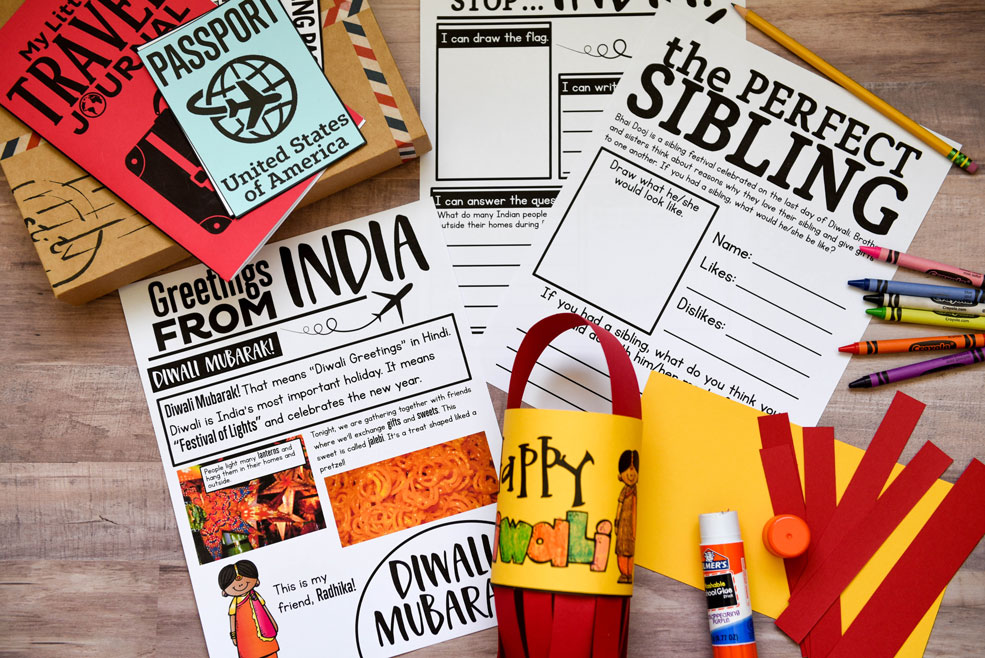 England – Happy Holidays Card – My Very Own Tree Activity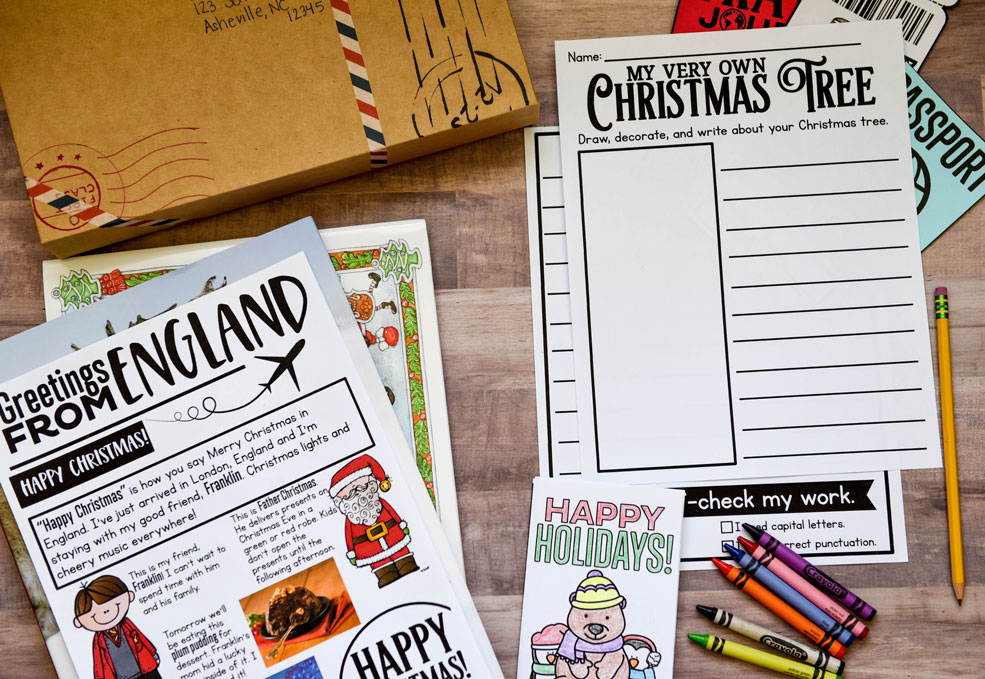 Sweden – Tomten Paper roll craft –  Santa's Cookies vs. Tomten's Porridge
Holidays Around the World PowerPoint (all countries)
I've also included a PowerPoint presentation about each country. You can view a video of some of the PowerPoint slides below. For the full version, download the file at my shop. The PowerPoint includes facts about each country, how to say hello in each country, and beautiful, vivid photographs of each country.
Holidays Around the World Books List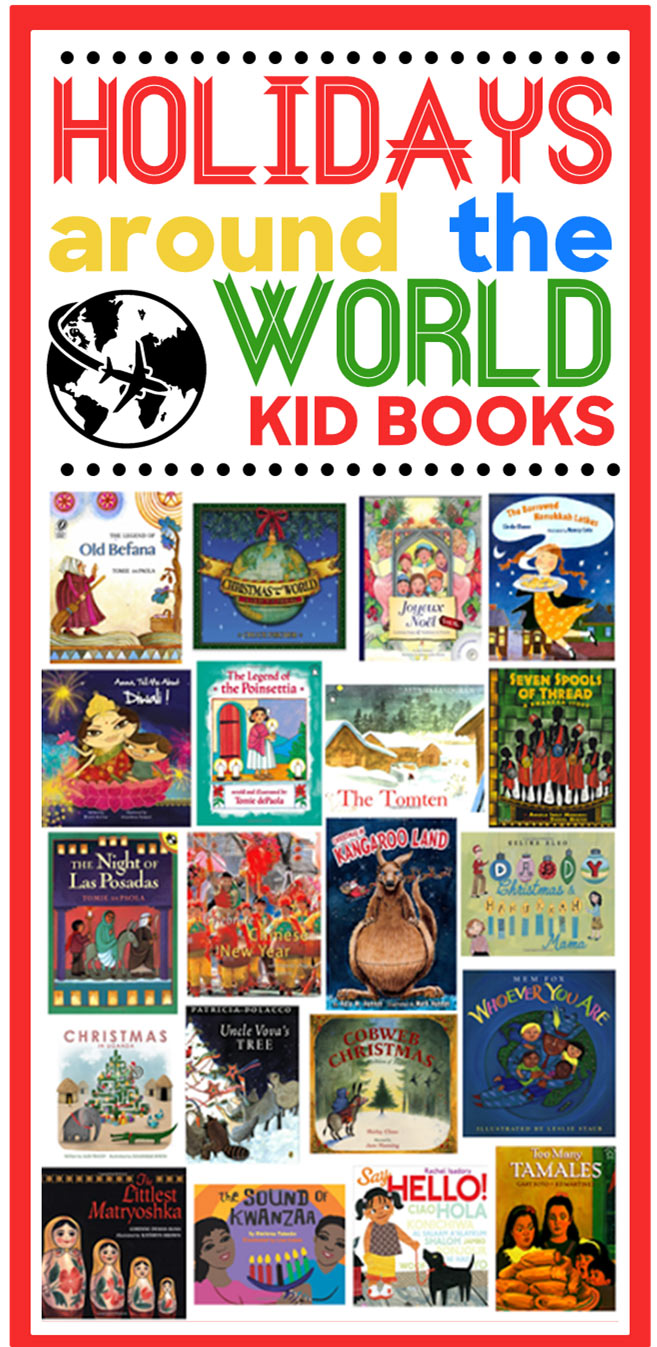 Are you ready to join the thousands of other classrooms on this magical journey as we explore new holidays, cultures, and traditions with Globe Trot Scott? Your students will remember this experience for the rest of their lives (and you will too, trust me)!
Click here to snag the Holidays Around the World bundle. Enjoy!
Love this resource and wish you had access to more like it? Want instant access to a library of resources (for ALL content areas) catered specifically to you and your students' needs? If you're nodding yes, then be sure to join the LK Teacher Club!
When you join the LK Teacher Club, you gain instant access to the resource I share all about in this blog post, plus every other resource I've ever created ($6000+ value).
Not only that, but you'll also have immediate access to more than 100 exclusive resources that aren't found anywhere else!
Get ready to tackle teaching with confidence and ease! Click here to find out more about the LK Teacher Club.